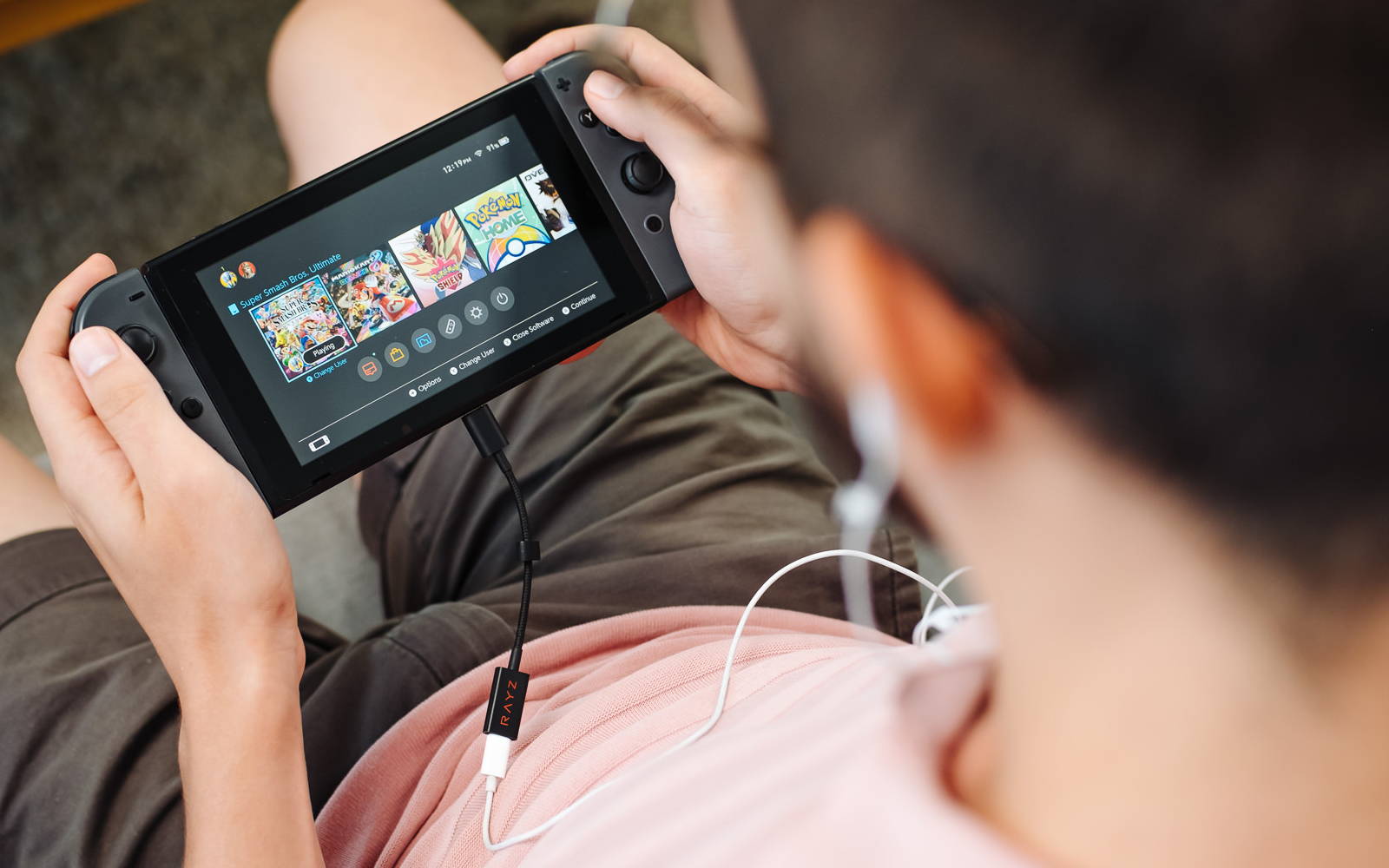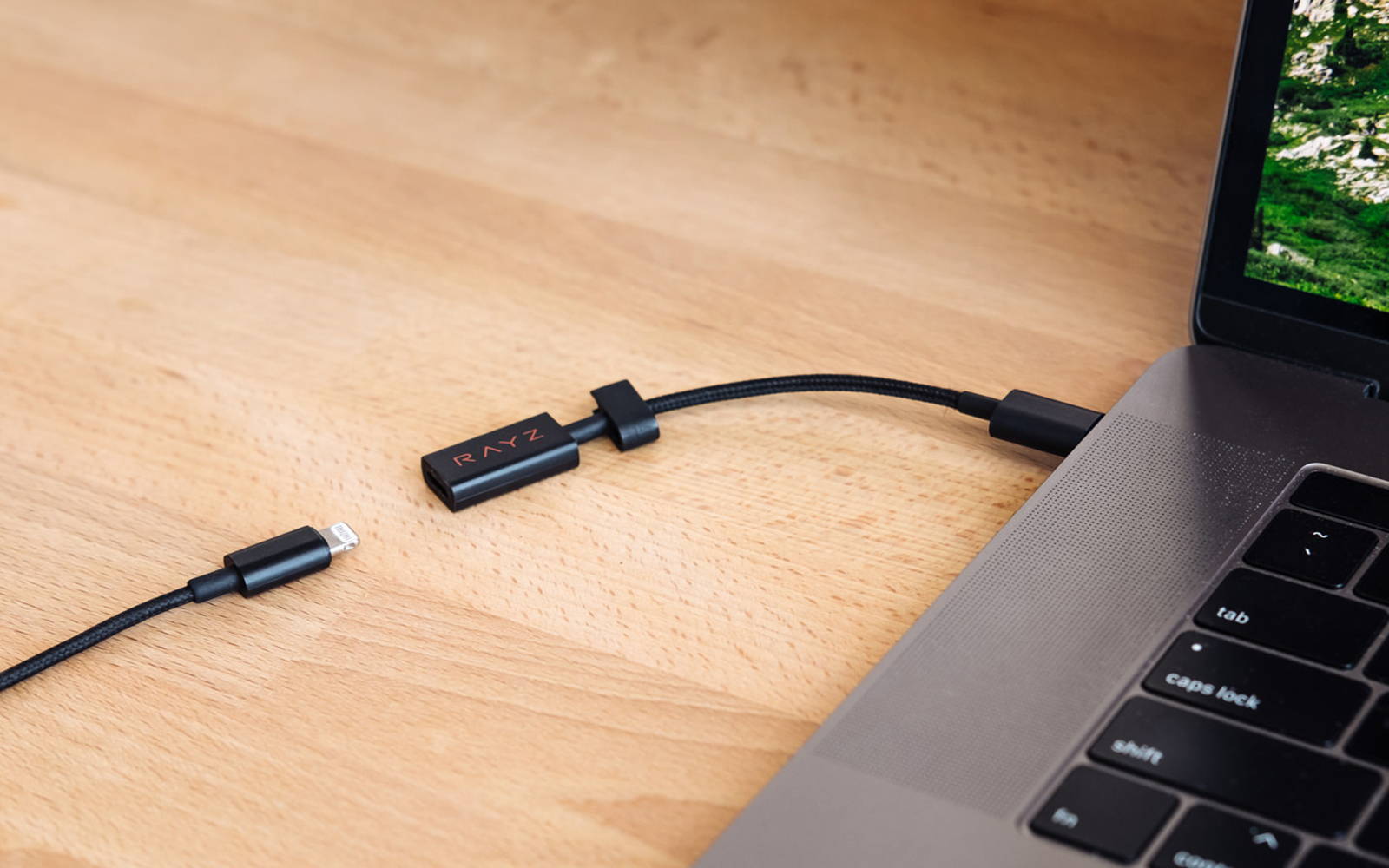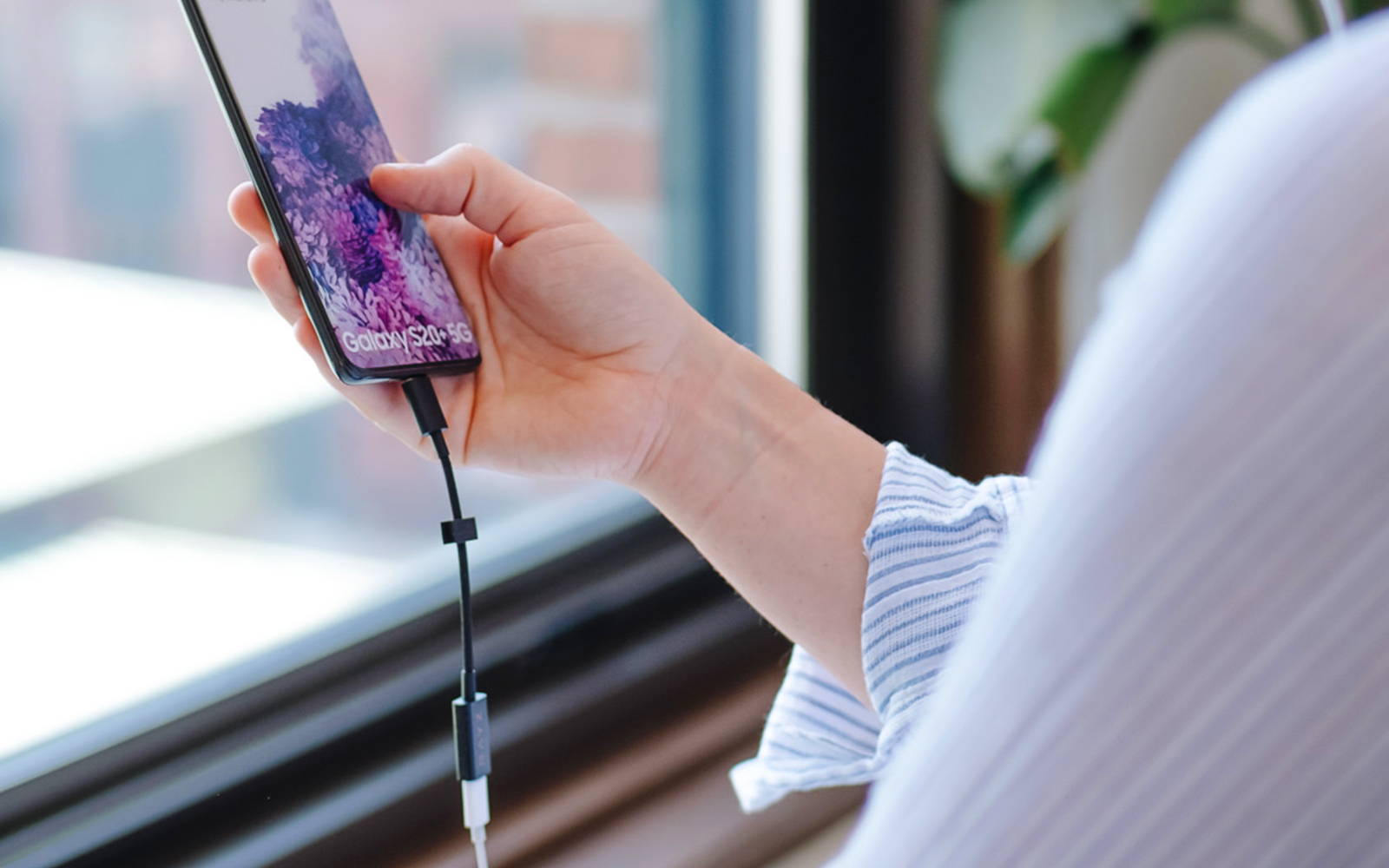 Rayz Audio Adapter Features
Universal Compatibility

The RAYZ Lightning to USB-C adapter allows you to easily connect your favorite Lightning headphones to Nintendo Switch, MacBook, USB-C iPads, or any other USB-C host device. It's as easy as plug and play!

Tangle-Free Storage

Built with premium braided material and an attached cable management latch, the RAYZ Lightning to USB-C adapter is designed for organized, tangle-free storage.

Lossless Audio

Enjoy full resolution audio from any USB-C device with no signal degradation from the adapter!

Apple MFi Certified

Works perfectly to connect Lightning headphones with any USB-C device.

Simplified Listening

Use one pair of Lightning headphones for your iPhone, iPad Pro, Mac, or Windows 10 computer.

Full Functionality

Retains earphone mic and remote functions while connected to your USB-C devices.